Hammer and Mullen Invited to Join Phi Beta Kappa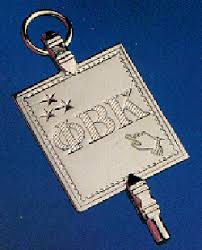 Pacific Political Science students Elisabeth Hammer and Meghan Mullen, both seniors, have been invited to join the honor society of Phi Beta Kappa. Phi Beta Kappa, which was founded at the College of William and Mary in 1776, is the United States oldest and most prestigious academic honor society.
The University of the Pacific chapter of Phi Beta Kappa was established in 2007.  Only 276 of country's institutions of higher education have been selected to host chapters.  The Pacific chapter annually invites no more than the top 10% of Pacific students who must not only have a very high grade point average but must also have pursued a rigorous course of study in the liberal arts and sciences, including work in language, literature, math, and science.
The initiation ceremony will take place on May 15 as part of University of the Pacific's commencement celebrations.
Congratulations to Betsy and Meghan.